EXCLUSIVE under eye treatment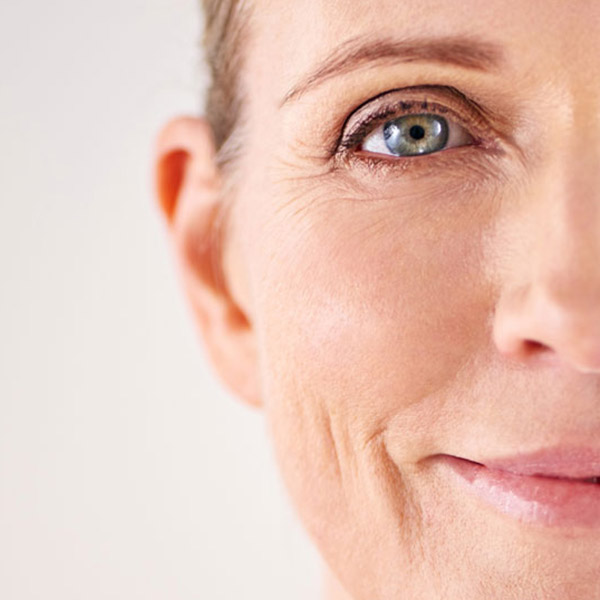 A major innovation in the treatment of under-eye circles.
Specifically formulated for the delicate skin under our eyes, it diminishes dark circles, smooths fine lines and wrinkles whilst brightening, energising and reviving the under eye area.
Our Under-Eye Circle treatment is a new concept, which is a combination of filler and mesotherapy, especially designed to nourish the skin from within and restore its density. This treatment offers a formula based on a higher concentration of dermal filler and a fine selection of ingredients with a proven efficacy on the dermis.
Our Under-Eye Circle treatment is the latest treatment from Europe and is the only product of its kind. When concealer or eye creams can't hide those dark circles any more – this is the treatment for you!
The recommended protocol for optimal results is 3 sessions with 3 week intervals.
Your eyes are a reflection of your personality
Your eyes express your emotions and feelings.
But when your eyes are shadowed by under eye circles, they lose their sparkle and shine.
These hollow depressions are caused by a loss of volume below the eyes in the area between the lower eyelid and the cheek, often accompanied by a darkening of skin colour.
Under eye circles can give the illusion of tired, dull and aged appearance.
As a result, you don't feel like yourself anymore, and every day you try to conceal them.
An injectable gel specifically designed to treat under eye circles
Immediate and long-lasting aesthetic results:
Under eye circle evenly corrected
Hydrated and younger-looking skin
Long-lasting global satisfaction
Dermal Filler:
A medical solution to treat under eye circles
Dermal Filler is a natural component of the skin. It holds in moisture like a sponge, to keep skin firm, soft and supple.
However, with age, the skin's acid content diminishes. The skin loses volume, becomes dry, thin and fragile. Underneath the skin, other tissues also retract. As a result, under eye circles become hollow and more visible.
Evolution Laser Clinic can provide a long-lasting solution to treat under eye circles by using an injection of a dermal filler gel specifically for the delicate eye contour.
Don't put up with under eye circles. Join the battle against them!
In today's world, beauty is no longer a question of age. Women want their beauty to last into the future. That's why Evolution Laser offers dermal filler injectable gels that's dedicated to effectiveness and safety.
Frequently Asked Questions
The medical practitioner will make a precise diagnosis of the area requiring treatment. An injection of the gel will be administrated with a sterile, singleuse syringe. The session will not take long, usually around 20 minutes.
Immediate results can usually be seen after just one visit. Occasionally, a touch-up injection may be needed within one month after your first session.
You may experience some post injection reactions such as minor bruising and/or swelling in the treated area. These reactions do not always occur and are usually mild, short term and correctable.