The complete picosecond platform.
Remove Boldly. Treat Lightly.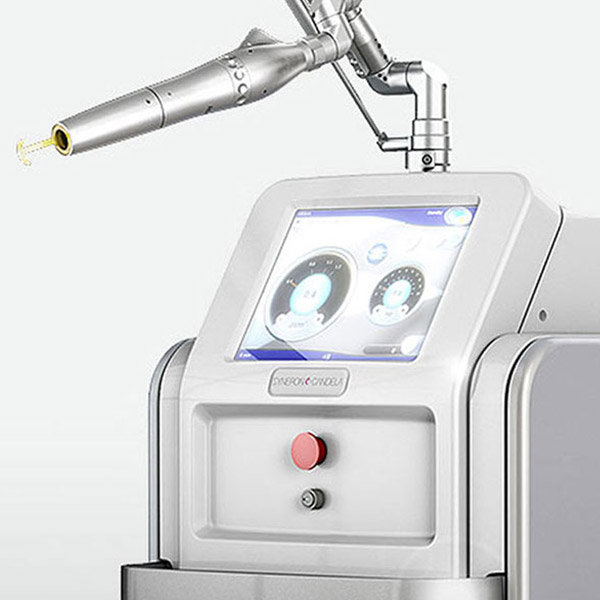 PicoWay® is an advanced FDA-cleared laser solution for the treatment of acne scars, wrinkles and fine lines, pigmentation and even hard-to-treat melasma. Because it emits less heat than traditional lasers, PicoWay® provides a more comfortable treatment with fast results and virtually no downtime. It helps achieve a flawless and a porcelain-like appearance for all skin types.
Studies have shown that PicoWay lasers can deliver:
Reduced acne scarring after just three treatments
High rates of improvement in wrinkle severity
Helps clear benign pigment spots
Removal of multi-coloured tattoos
The PicoWay® system delivers high peak power and the shortest pulse durations for a non-thermal, photoacoustic effect that transforms skin from the inside out. With this remarkably innovative picosecond laser, you can:
Significantly improve acne scars2 and wrinkles with a series of quick, 15- to 20- minute treatments, with low to no downtime.
Address a range of benign pigmented lesions with flexibility in depth and spot size.
Treat a wide range of tattoos. Even difficult-to-treat blue and green tattoos.
Our consultation will cover all requirements needed pre and post treatment.
No sun exposure on the tattoo 2-4 weeks prior or post treatment
The tattoo will look white-grey immediately after treatment and may last for a few days.
A scab may form and drop off in 7-10 days.
It is advisable to use an anti-bacterial ointment and dressing on the treated area for a few days after treatment.
Clients are required to use our post treatment soothing gel, evolveMD Laser Soothe to help speed up tissue repair.
Check out our before & after gallery
Frequently Asked Questions